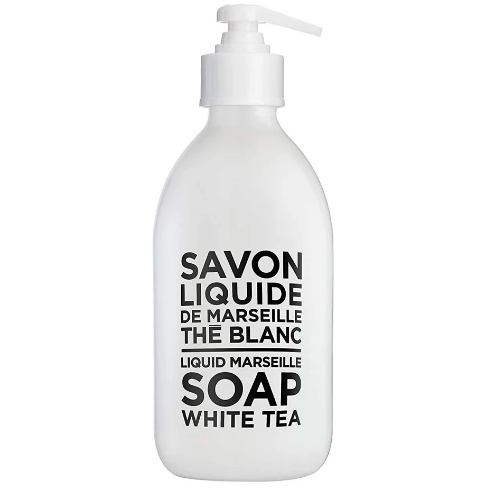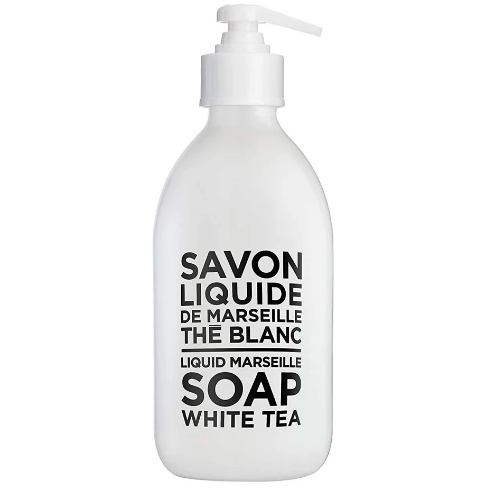 Compagnie De Provence White Tea Liquid Soap
White collection by French brand Compagnie de Provence, this white tea liquid Marseille soap is made in a cauldron according to tradition. Naturally glycerined, it provides pure and gentle cleansing for the skin with a refreshing citrus fragrance featuring notes of white tea.
Size: Contents 500 ml
Materials: Natural foaming coconut oil, no colorants, no animal fats.