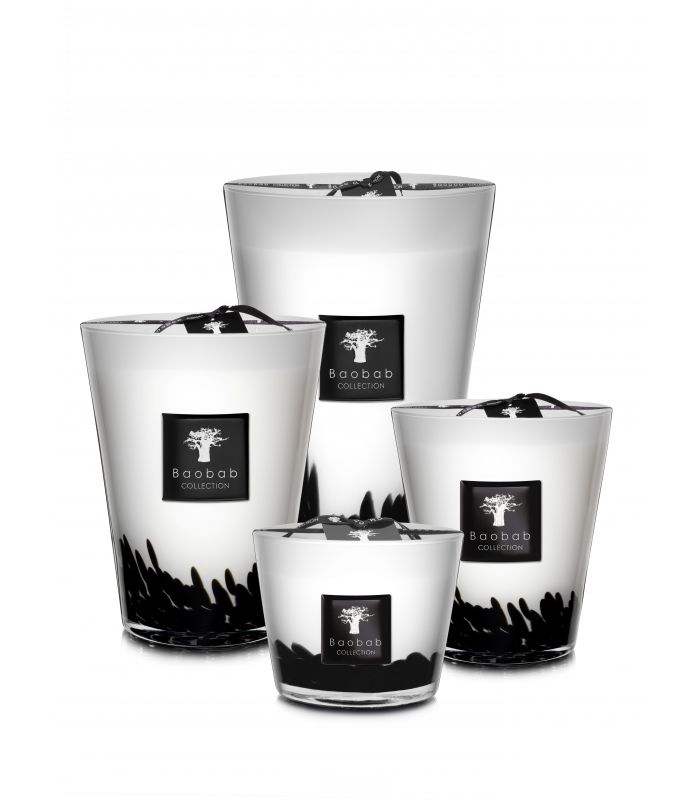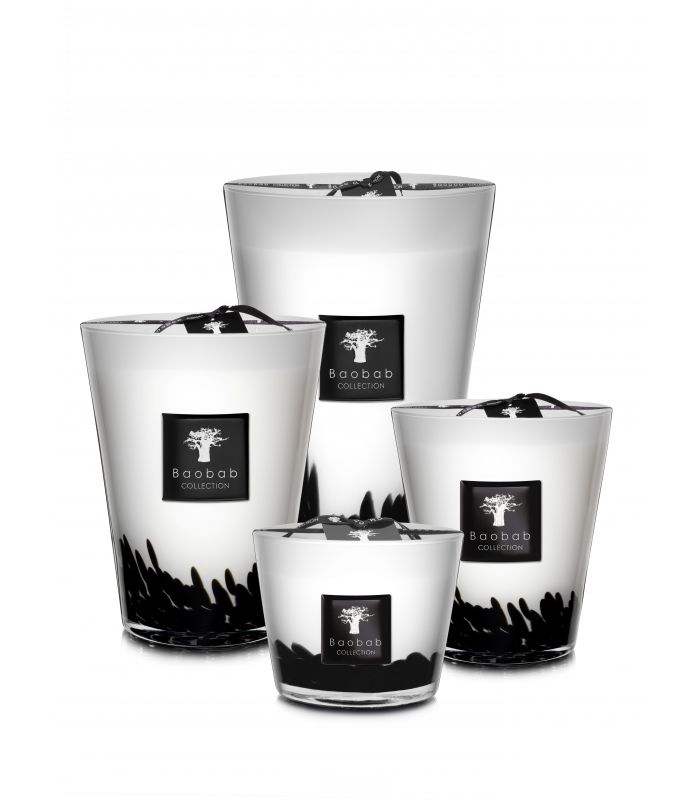 Baobab Candles - Feathers
The Feathers scented candle is an object of decoration perfect for all interiors. Its black inlays placed in hand-blown glass give off a feathered effect. When lit, this candle's flames delicately reveal a warm and elegant light.

Its scent is a blend of the fragility of a black rose and the strength of Oud wood, somewhat like the balance of the ying and the yang.